to www.etcetera23.com
Here, you get an overview of all the versatile projects and art-techniques of "etcetera23" 
Also, you get updates about current exhibitions and upcoming markets.
If you like to visit me in my Showroom in Leipzig, please contact me.
ÖFFNUNGSZEITEN:
Im Moment nur nach Vereinbarung.

Übrigens ist mein Etsy Shop wieder online… 
Falls Ihr nicht bei mir vorbeikommen könnt.
www.etsy.com/shop/etcetera23
2020 - Jahr der Industriekultur
This is a current project for the Year of the Industrial Culture. The Leipzig Werk2 has asked a few artist, to do some works for it. This is my Lino Print for it. You can see the artwork through the summer on the walls of the Werk2 Some works you can buy directly from the artist. please use the contact form.
Nach meiner Recherche fand ich dieses alte Logo von dem Gasmessanlagen Hersteller Schirmer , Richter und Co.
Ich arbeitete die Daten vom Bau (1888), von der VEB Übernahme (19952) und von der Gründung der Kulturstätte Werk2 im jahre 1992 mit ein. 
Dabei stehen die 28 Flammen für die 28 Jahre des Bestehens vom Werk2.
Es gibt 2 Auflagen des Linoldruckes.

Eine Auflage ist an den Fassaden des Werk2 den Sommer über zu sehen.
Eine Farbige limitierte Edition (45€ pro Stück) kann man bei Künstler direkt erwerben. Contact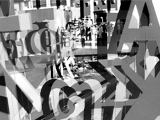 Showroom Studio 23
Lützner Str 135
04179 LEIPZIG-LINDENAU
ÖFFNUNGSZEITEN:
Im Moment nur nach Vereinbarung.

for questions, orders and other issues, please contact me.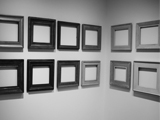 "Fernweh"
Kantine in der LVZ
Peterssteinweg 19 – 04109 Leipzig
Fahrt ins Blaue
(Gemeindschaftausstellung mit dem Team der Druckwerkstatt des Werk2)
Suchtberatung Känguruh
Beethovenstr 22 – 04107 Leipzig


ArbeitsKunstRaum
& Ausstellung
Atelier Dagmar Zehnel
im Atelierhaus der Mädlervilla
Hans Driesch Str 2
04179 Leipzig