to www.etcetera23.com
Here, you get an overview of all the versatile projects and art-techniques of "etcetera23" 
Also, you get updates about current exhibitions and upcoming markets.
If you like to visit me in my Showroom in Leipzig, please contact me.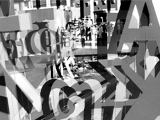 Markets and Shows in 2020
Showroom Studio 23
Lützner Str 135
04179 LEIPZIG-LINDENAU
ÖFFNUNGSZEITEN NACH VEREINBARUNG

HANDWERKERMARKT WERNIGERODE
Künstlerhaus
8+9 August 2020
ADVENTSMARKT IN DER MÄDLER VILLA 
HANS-DRIESCH-STRASSE 2, 04179 LEIPZIG 
FR 10.12. 15-20 UHR; SA 11.12. 12-20 UHR; SO 12.12. 12-18 UHR
for questions, orders and other issues, please contact me.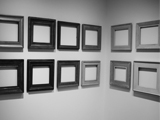 Mono Graphics
Kantine in der LVZ
Peterssteinweg 19 – 04109 Leipzig
Fahrt ins Blaue
(Gemeindschaftausstellung mit dem Team der Druckwerkstatt des Werk2)
Suchtberatung Känguruh
Beethovenstr 22 – 04107 Leipzig 
Vernisage: 19.9.2019
Ausstellung bis Juni 2020
ArbeitsKunstRaum
& Ausstellung
Atelier Dagmar Zehnel
im Atelierhaus der Mädlervilla
Hans Driesch Str 2
04179 Leipzig
Vernisage: 15.03.2020
Ausstellung bis April 2020